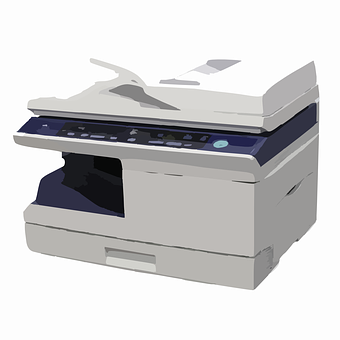 Copiers have a lot of advantages due to their wide array of functions. They are productivity tools that boost the potential of many workplaces to their fullest. El Paso hosts many industries that are assisted by copiers in their document processes, which is why copier leasing in this area is a hit as well. Given this fact, it is then important to be fully familiarized with the amazing advantages of copiers.
Multifunctionality
Copiers these days are built as all-in-one machines. Copier leasing dealers no longer promote non-multifunctional copiers. Understandably, it is is because these models serve better for a much more reasonable cost.
The thing about the multifunctionality of copiers is that it can hit more than a couple of birds in one stone. It can print, copy, scan, and fax documents for you all in that one machine. There will be no need for you to run around the office just to print documents in the printing room and fax it somewhere else. You can do all of those in one place.
A copier's multifunctionality does not end in those four features. Copiers also have a handy selection of connectivity. There is Wi-Fi, Cloud, USB, etc. which can make an entire office connected to the machine. These networks can also make remote printing possible. There is no need to even stand at all waiting for the printing to end. Just sit back, hit the print button, and
just get the outputs once they're ready.
Optimum Administrative Control
Many copiers nowadays come with administrative control that allows you to monitor the use and even users of the machine. It also gives you the opportunity to keep track of the print volumes and costs. This feature comes with customizable settings so that you can set up shortcuts or familiarize the machine with repetitive tasks.
Owning a copier may it be through a copier leasing in El Paso or not is one thing. Having this much authority with the device that contributes to the growth of your business is another. However, it is not just this ownership that makes this feature great. The records it provides for you to review can also come in handy. Knowing how much you print and how much you spend on them is a handy business bit. It is wise to be fully informed of your business's expenditure at all times.
Ease of Use
Every copier user needs to have full access to their machine. One should be able to make use of all the features and functions of their device so that they get their money's worth. Engines tend to be very hard to use. That is one solid fact. However, copiers do not qualify under that category of machines. Copiers have display panels that are big enough for you to view well. Their icons and buttons are understandable sufficient for you to press them accordingly and just right.
You can make your machine perform tasks for you in just one or a few presses on those display panels or buttons around them. It is vital to have this easy access to the machine's features. Of course, you want to be able to discover more amazing features. You also want to be able to navigate the device and maximize its potential.
These three amazing features certainly make any copier lease in El Paso worth it. For you to be the best in any industry in the area, you may want to consider these copier advantages. Copiers can help boost your workplace's productivity. They can contribute to accomplishing office tasks with excellent quality.